The Town's Leader in House Remodeling & Construction Services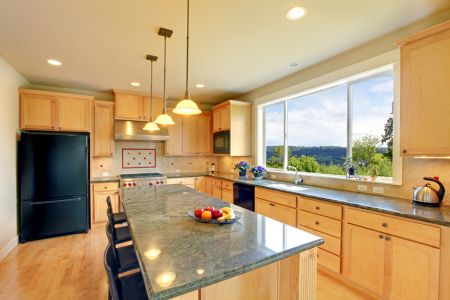 If you're searching for the right Jefferson construction company, you're going to want to work with One New Creation. We care about the needs of our clients and making sure we meet and exceed their expectations.
When it comes to finding a reputable Jefferson expert to partner with, you should never have to compromise the quality of the workmanship. You can rely on us to go above and beyond to address your service needs.
Making Over Your Entire Jefferson House
Whether you recently purchased a Jefferson home that needs a total makeover, or if your older home just needs some updating and upgrading, you're going to need a professional whole house remodel.
As true industry experts, we want to make the most of your project which includes helping you find ways to cut costs without cutting corners.
Have a budget. There's no way to stay on track financially if you don't already have a plan in place. You will avoid major monetary pitfalls if you take the time to plan out a budget.
Try to avoid the need to move plumbing. A kitchen remodeling project gets a lot more expensive if you end up having to relocate the current position of the plumbing.
Keep your cabinets! Painting your cabinets will give you a new look but save you a lot of green. New cabinetry can eat up 40% of your kitchen remodeling budget, so if you can drastically lower this cost, you will be better able to stretch those dollars.
Spend the money on things you need to make this a smart investment such as adequate storage and lighting. Prioritize what matters most to you so that you can spend the money on what you do want and not waste it on the details that don't really matter to you.
Above all else, make it a point to call us for your Jefferson construction company service needs so that you can save money and can appreciate the high-quality outcome you receive.
Recent Articles
Top Do's & Don'ts For Historic Home Renovations
There are plenty of great options available to you for anyone looking for a historic home renovation project in the New Orleans area. Yet the key to success with a renovation project like this is finding a reliable remodeling contractor to work with. […]
Make the Most of Your New Construction With These Expert Tips
Before hiring a New Orleans new construction company, you should already have an idea of the type of results that you want. The only thing standing between your vision of what you want and the reality of it is the professional contractor you hire. […]
If you are looking for an experienced Jefferson remodeling professional, please call 504-535-5060 or complete our online request form.