One New Creation: Metairie's Premier Remodeling Contractor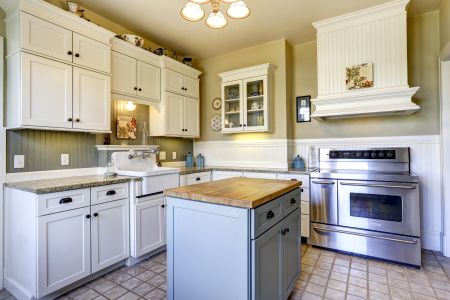 Looking for a Metairie construction company but not sure what criteria need to be met? What exactly should you look for when trying to select the right Metairie renovation expert to take care of a job like kitchen remodeling?
One thing is for certain, the One New Creation crew is ready, willing, and more than capable of taking care of the work you need to be completed. We're committed to making certain that you get the level of quality you should for any work that will be done to your home.
The Best in Metairie Bathroom & Kitchen Remodeling
If you reside in the Metairie area and want to be certain that you are getting the finest possible service and results, you need to give us a call. This includes a wide variety of types of tasks but the most commonly requested work is for kitchen and bathroom remodeling.
Either of these projects can help increase the property value of your home. Investing in this type of upgrade comes with a good return. That makes it a wise investment instead of a frivolous expense.
Updating and upgrading these rooms in your home will also increase your overall enjoyment. Both of these spaces can be just utilitarian, or they can actually be enjoyable. The work we do can help make that possible.
There are so many more modern amenities, if you haven't updated lately, you're missing out. These new appliances, fixtures, and gadgets can make your life much better but if you haven't remodeled you're still stuck in the past.
Maybe you need to make your home more user-friendly. It could be limited mobility due to an injury or the need to transition your home into aging in place. Whatever the reason may be, this type of remodeling work can make big changes in your home and for your daily life.
Quality always matters when it comes to your home. So, hire us for all of your Metairie construction company service needs.
Recent Articles
Top Do's & Don'ts For Historic Home Renovations
There are plenty of great options available to you for anyone looking for a historic home renovation project in the New Orleans area. Yet the key to success with a renovation project like this is finding a reliable remodeling contractor to work with. […]
Make the Most of Your New Construction With These Expert Tips
Before hiring a New Orleans new construction company, you should already have an idea of the type of results that you want. The only thing standing between your vision of what you want and the reality of it is the professional contractor you hire. […]
If you are looking for an experienced Metairie remodeling professional, please call 504-535-5060 or complete our online request form.