Painting Professionals At One New Creation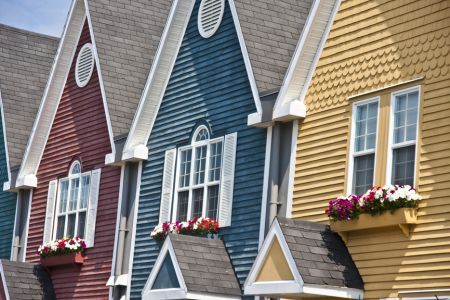 One New Creation, LLC is the interior/exterior painting company to contact when you need service in the New Orleans area. While we may be a premier remodeling contractor choice, we're also widely regarded for our interior/exterior painting skills.
We can make your house truly feel like your home sweet home by personalizing it with our high-quality painting skills. Create an entirely new look; it can change the look as dramatically as if you had remodeled the interior.
Making Changes to Your Home With Interior/Exterior Painting
We feel it's important to offer a variety of essential services, including taking care of projects like carpentry or even interior/exterior painting. Our goal is simply to work with you in order to improve your home.
Aside from just giving you the ability to better enjoy it, there are a number of reasons you are going to want to make interior/exterior painting a priority:
This is a good way to protect your interior walls. Although painted walls can still take on wear and tear, the right sheen of paint can actually help protect walls, especially in high traffic areas.
What better way is there to help increase the value of your home while making it look beautiful? Even if you aren't planning on selling your home anytime soon, you're going to want to maximize the property value. Think of it as a wise investment and not a frivolous expense.
Taking care of painting the inside of your home is also essential for helping to personalize your home. Think of it as putting the finishing touches on your home sweet home.
The bottom line is that when you want someone to rely on to take care of your interior/exterior painting in New Orleans, give us a call.
Recent Articles
Top Do's & Don'ts For Historic Home Renovations
There are plenty of great options available to you for anyone looking for a historic home renovation project in the New Orleans area. Yet the key to success with a renovation project like this is finding a reliable remodeling contractor to work with. […]
Make the Most of Your New Construction With These Expert Tips
Before hiring a New Orleans new construction company, you should already have an idea of the type of results that you want. The only thing standing between your vision of what you want and the reality of it is the professional contractor you hire. […]
If you are looking for an experienced New Orleans interior/exterior painting professional, please call 504-535-5060 or complete our online request form.