Carpentry Services in the New Orleans Area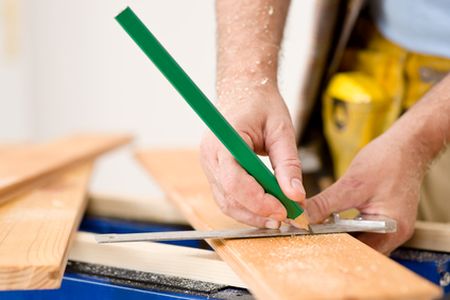 At One New Creation, we use integrity and quality work to compete against the "lowest price." When it comes to carpentry work in New Orleans, you won't find a better or more reliable company.
We take this line of work seriously and that is evident from the results that we are able to get for each of our customers, every single time. Now, we look forward to partnering with you and helping you get the level of service that you need.
Getting Superior Carpentry Service
What makes us the remodeling contractor that you should also rely on for carpentry? We want our customers to feel confident about the choice they make to trust us with the work they need to be done, like flooring.
We take the time required to carry out things the right way. We don't cut corners and you'll appreciate that when you get high-quality service that provides long-term solutions.
Part of how we're able to deliver the best results for work like your carpentry service needs is that we keep an open line of communication. We keep this going from the beginning of the project until after it all wraps up. If you have questions about the work, don't hesitate to ask.
It's not just that we have 20 plus years of experience, it's that we have hands-on expertise with New Orleans style architecture, including details like carpentry. It's important to get accuracy with a field as niche as this.
Bathrooms, kitchens, additions, full remodels, flips, renovations, new builds - we do it all. No matter what type of job it is, you can expect the highest quality of workmanship for the best possible results.
When it's time for you to hire a carpentry expert in New Orleans, give our pros a call.
Recent Articles
Top Do's & Don'ts For Historic Home Renovations
There are plenty of great options available to you for anyone looking for a historic home renovation project in the New Orleans area. Yet the key to success with a renovation project like this is finding a reliable remodeling contractor to work with. […]
Make the Most of Your New Construction With These Expert Tips
Before hiring a New Orleans new construction company, you should already have an idea of the type of results that you want. The only thing standing between your vision of what you want and the reality of it is the professional contractor you hire. […]
If you are looking for an experienced New Orleans carpentry professional, please call 504-535-5060 or complete our online request form.