Are You Looking For The Best Remodeling Contractor in Uptown, LA?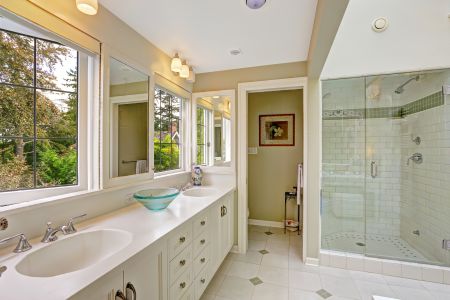 For high-quality Uptown remodeling contractor services, you can count on the experts at One New Creation. We're dedicated to making sure each of our customers is completely satisfied with the final results of the job.
Do you really love your home as much as you could, or is your house not really at its full potential? Part of our job as Uptown remodeling contractor professionals is to help you really make the most of your dwelling, so that it feels like the home of your dreams.
We look forward to showing you just how much potential your home has and helping to get it there. Don't settle for less than the best when it comes to taking care of the place you and your family call home sweet home.
Exceptional Remodeling Contractor Services for Your Uptown Home
As the preferred Uptown remodeling contractor, we make it a point to offer a variety of services. You need to be certain that you can get the service that you need and the quality that you deserve.
We can take care of projects like:
Carpentry - From craftsmanship to repairs, we offer carpentry excellence.
Painting - In order to make your home look its very best, let us provide you with interior/exterior painting.
Tile - Nothing looks quite as amazing as tile, as long as it's done by professionals.
Flooring - Whether you realize it or not, your flooring is a focal point of each room so pick wisely.
Roofing - Not only does your roofing need to look good it has to protect your home.
Siding - Just as your roof protects from above, siding safeguards your home from another angle.
Quality always matters when it comes to your home. So choose the Uptown remodeling contractor that promises excellence - give our pros a call.
Recent Articles
Top Do's & Don'ts For Historic Home Renovations
There are plenty of great options available to you for anyone looking for a historic home renovation project in the New Orleans area. Yet the key to success with a renovation project like this is finding a reliable remodeling contractor to work with. […]
Make the Most of Your New Construction With These Expert Tips
Before hiring a New Orleans new construction company, you should already have an idea of the type of results that you want. The only thing standing between your vision of what you want and the reality of it is the professional contractor you hire. […]
If you are looking for an experienced Uptown remodeling professional, please call 504-535-5060 or complete our online request form.