Whole House Remodeling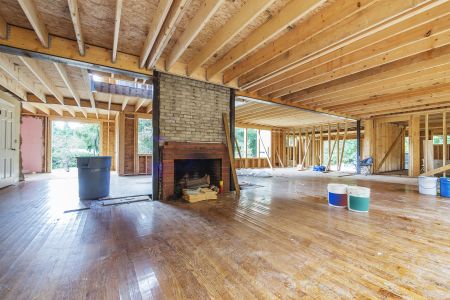 If you'd like to transform your current New Orleans house into the home of your dreams, you're going to need a whole house remodeling. More importantly, you're going to need the right remodeling contractor to work with to get the job done.
We find that many homeowners feel overwhelmed at the very thought of taking on a project as big as whole house remodeling. So, if need be, break it down and think of it as smaller, individual projects, like kitchen remodeling now and then bathroom remodeling next.
In order to have the best of luck with this project, as well as feel less stressed, make sure that you hire the right remodeling contractor. Call on One New Creation, LLC for this type of project and let us show you the full potential that your house has.
Whole House Remodeling Pros in New Orleans
Imagine what you want your house to look like, how you want the layout to flow. With high-quality whole house remodeling, we can make that happen.
Plan your budget first. It's possible to keep this type of full-scale renovation work affordable but only if you have a plan in place.
This plan should also include your priorities. This is the only way to make sure your budget allows for the details of your newly remodeled home that you must have, compared to those that are less important.
Make choices that will help to increase the property value of your home. Remember your home and this project are investments and you want to make good decisions so that you maximize the worth of your home in the process.
You should also be working with a remodeling professional who wants to help you save money and time, without cutting corners. For instance, painting your existing cabinets instead of replacing them is a good way to save money. New cabinets alone can consume up to 40% of a kitchen renovating budget.
When it comes to the whole house remodeling contractor for your New Orleans are property, get in touch with us. Our motto is "We use integrity and quality work to compete against the "lowest price," and we stand by it!
Recent Articles
Top Do's & Don'ts For Historic Home Renovations
There are plenty of great options available to you for anyone looking for a historic home renovation project in the New Orleans area. Yet the key to success with a renovation project like this is finding a reliable remodeling contractor to work with. […]
Make the Most of Your New Construction With These Expert Tips
Before hiring a New Orleans new construction company, you should already have an idea of the type of results that you want. The only thing standing between your vision of what you want and the reality of it is the professional contractor you hire. […]
If you are looking for an experienced New Orleans whole house remodeling professional, please call 504-535-5060 or complete our online request form.