The House Remodeling Contractor in Harahan That You Can Trust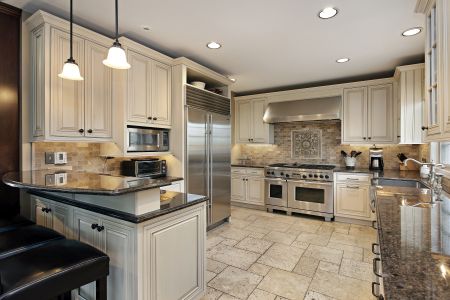 One New Creation, is the only name that you need to know, in order to get superior results from a Harahan remodeling contractor. Our job is to make your home great again, whether it's one room or the entire house.
While there may be plenty of companies in Harahan that claim they offer great construction service, we actually deliver on that promise. Don't settle for anything less than the best, when it comes to the service you get for your home.
Harahan Historic Home Renovations - Updates & Upgrades
Not just any Harahan remodeling contractor should work on your historic home renovation. Special care needs to be invested into this type of job so that you can retain the original charm, as well as make sure not to compromise the integrity.
As professionals in the remodeling field, we always recommend keeping the traits that are true to the history of the home, like brick or wood elements. You can always stain or paint the surface for a new look but leaving these components intact will help maintain the appeal, as well as the value.
Of course, we know what aspects of the home should be modernized, like the kitchen and bathroom. With so many great modern amenities that help make these rooms more comfortable and user-friendly, why wouldn't you take advantage of these innovations?
As appealing as the original windows may be, they are doing you a great disservice. These outdated, single-pane windows are probably drafty and causing your heating and cooling bills to skyrocket. It's simply not worth the added expense to keep the original windows. New windows will make your household more energy-efficient and that will help you save money on your electric bills and means your home is more Eco-friendly.
We not only will deliver superior results, but you'll also get the best possible advice, by making the wise choice to hire us as your Harahan remodeling contractor.
Recent Articles
Top Do's & Don'ts For Historic Home Renovations
There are plenty of great options available to you for anyone looking for a historic home renovation project in the New Orleans area. Yet the key to success with a renovation project like this is finding a reliable remodeling contractor to work with. […]
Make the Most of Your New Construction With These Expert Tips
Before hiring a New Orleans new construction company, you should already have an idea of the type of results that you want. The only thing standing between your vision of what you want and the reality of it is the professional contractor you hire. […]
If you are looking for an experienced Harahan remodeling professional, please call 504-535-5060 or complete our online request form.