Your Local Remodeling Contractor in New Orleans, LA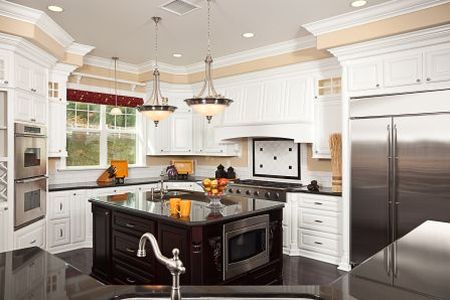 When you need a New Orleans remodeling contractor, professionalism counts. That's why so many local homeowners make the smart call to our team here at One New Creation.
We go above and beyond what other renovation contractors consider the norm for quality control standards. You should never settle for less than the best when it comes to the work invested in your home.
This is especially true for anyone looking for historic home renovations in New Orleans. We use our skill and attention to detail to deliver optimal results, in all that we do.
High-Quality New Orleans Remodeling Contractor Work
There's nothing quite like living in New Orleans but that also means finding a contractor who can take care of this style of housing. This is especially true if you have a historic home because the entire point of the project should be to protect the integrity of the home.
Plan on painting or staining wood floors or brick walls. It allows you to preserve this aspect of a historic home but without leaving it looking dull. These are the characteristics and traits that make this type of home have to much charm and appeal.
The windows can be a touchy subject. While being able to keep original windows intact adds to the appeal and authenticity of the house, it can also cause problems. There's a lot to be said for modernizing your windows and upgrading to double-pane glass. This helps your home feel more comfortable, makes it more energy-efficient, and saves you money on your utilities. Plus, a more energy-efficient home is a greener and more environmentally responsible one.
Both the bathroom and the kitchen are going to need updates and upgrades. This could possibly include moving the plumbing. You can still keep elements of each room to re-purpose for décor but for functional purposes, it's time to start anew.
You're going to need a New Orleans remodeling contractor who cares about the work and that's why it's time to give us a call.
Recent Articles
Top Do's & Don'ts For Historic Home Renovations
There are plenty of great options available to you for anyone looking for a historic home renovation project in the New Orleans area. Yet the key to success with a renovation project like this is finding a reliable remodeling contractor to work with. […]
Make the Most of Your New Construction With These Expert Tips
Before hiring a New Orleans new construction company, you should already have an idea of the type of results that you want. The only thing standing between your vision of what you want and the reality of it is the professional contractor you hire. […]
If you are looking for an experienced New Orleans remodeling professional, please call 504-535-5060 or complete our online request form.