Siding Services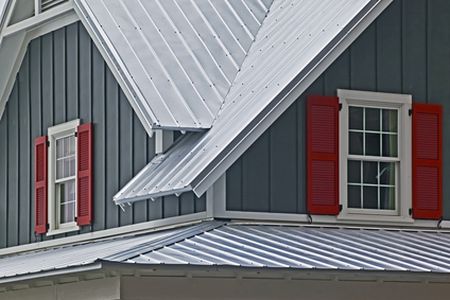 When you think about protecting the outside of your New Orleans home, you probably think about the roofing and forget about the siding. You're not alone, it's a mistake people commonly make.
The truth is, siding does as much for protecting your home as the roof, it's just safeguarding it from a different angle. That means you need high-quality materials and superior workmanship to ensure the integrity of your siding.
That's just one reason it's so important to hire the right remodeling contractor, in order to get superior service and results. Don't take chances when it comes to something as vital as this.
Benefits of New Siding
If you have been contemplating siding services for your home, it's time to take a good look at why it's so important and how you can benefit.
Of course, new siding helps make your home look its very best. Even getting your siding pressure washed will help improve the look. However, getting new siding in place is the optimal way to enhance the visual aesthetics. As a proud homeowner, you want to be able to increase the curb appeal.
Damage can be occurring to your house under old siding and you wouldn't know it, until you bother to have it inspected. When replacing old siding, this is the ideal time to check on the true condition of your home's exterior.
High-quality siding helps to improve the energy-efficiency of your home. It's sort of like adding insulation to the exterior of your house. This helps you to reduce your heating and cooling bills, but it also makes your house more environmentally responsible.
Do not underestimate the importance of high-quality siding and equally superior workmanship for repairs and installation. All of this is integral in making certain that your home is prepared to withstand the elements, no matter what Mother Nature delivers.
If you'd like to make sure you have this level of quality for the siding services for your New Orleans home, give our pros a call. We look forward to working with you and going above and beyond to take care of your service needs and home.
Recent Articles
Top Do's & Don'ts For Historic Home Renovations
There are plenty of great options available to you for anyone looking for a historic home renovation project in the New Orleans area. Yet the key to success with a renovation project like this is finding a reliable remodeling contractor to work with. […]
Make the Most of Your New Construction With These Expert Tips
Before hiring a New Orleans new construction company, you should already have an idea of the type of results that you want. The only thing standing between your vision of what you want and the reality of it is the professional contractor you hire. […]
If you are looking for an experienced New Orleans siding professional, please call 504-535-5060 or complete our online request form.