The House Remodeling Contractor in Lakeview That You Can Trust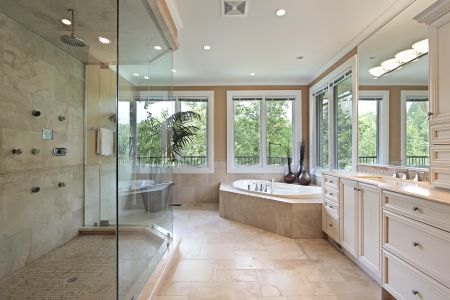 Finding the right Lakeview construction company to work with means taking a gamble and trusting a professional to work on your home. At the very least, you should be able to minimize that risk by working with a reputable professional known for delivering high-quality.
For Lakeview residents, that company name is One New Creation. We've worked hard to establish ourselves and build a strong reputation.
We look forward to working with you and providing you with the quality of workmanship that you want, need, and deserve. We take this line of work seriously and that's evident from the results we get, every single time.
Home Improvement Services for Lakeview Homes
As a local leading construction company and remodeling contractor in the Lakeview area, we make it a point to offer a variety of essential services. Some of what we offer includes:
Kitchen Remodeling - Make your kitchen work better for you, as well as improve the look, with our expert services. When it's time to update and upgrade, we'll be there for you.
Historic Home Renovation - Restoring a historic home is too sensitive a job to be left to just anyone. Make certain that you only entrust someone with the skills and experience to get this type of job done.
Interior and Exterior Painting - There is nothing quite like putting the finishing touches on your Home Sweet Home and interior/exterior painting is one of the ways to do just that. We want to be able to help you personalize the inside of your household.
Roofing - Probably the single most important component of your home is the roofing, this is the first line of defense for your house from the elements. It's vital that you have a newer roofing system and that it's in good condition.
Make sure you have nothing but the best when it comes to the Lakeview construction company you partner with by giving us a call, today.
Recent Articles
Top Do's & Don'ts For Historic Home Renovations
There are plenty of great options available to you for anyone looking for a historic home renovation project in the New Orleans area. Yet the key to success with a renovation project like this is finding a reliable remodeling contractor to work with. […]
Make the Most of Your New Construction With These Expert Tips
Before hiring a New Orleans new construction company, you should already have an idea of the type of results that you want. The only thing standing between your vision of what you want and the reality of it is the professional contractor you hire. […]
If you are looking for an experienced Lakeview remodeling professional, please call 504-535-5060 or complete our online request form.