Historic Renovation in New Orleans, LA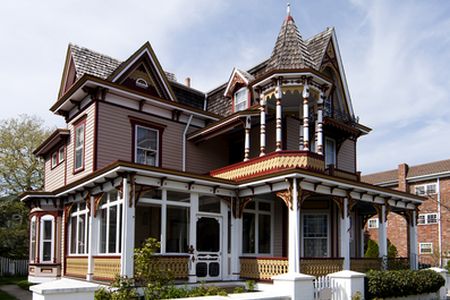 Historic renovation in New Orleans is in high demand, and that's because there are so many old homes here worthy of being salvaged. Buying a historic renovation here means investing in the roots of this amazing city, but it can come at a cost.
Keep in mind that aside from the usual headaches that come associated with buying a historical home, there's the risk of damages from Hurricane Katrina. That's why it is so important to work with a local remodeling contractor for your historic renovation, and One New Creation is that team.
Starting Your Historic Restoration
In most instances, historic renovation is a whole house remodel project. You have to be ready to make this level of commitment to an extensive and sometimes expensive project.
If done by a reputable contractor, the investment will be well worth it, though.
There is nothing quite as devastating as water damage and local homes saw plenty of that in the wake of Katrina. This type of damage can lead to rot and attract bugs. Plus, damp conditions make the ideal environment for the development and growth of mold.
Plan your decision making on whether you intend to reside in the home or flip it. If you're keeping your historic home, you can select details based on your own personal taste and spend more on the amenities you want in your household. However, if the point is to flip the home, keep it basic. Restore it and make choices that would appeal to a much wider market than just your own family.
Depending on the age of the home, it's likely you will need to replace the electrical and plumbing. There's not much point in fixing the entire home to look amazing and modern but leaving it in a not very user-friendly state. You can retain the old-world charm look and appeal but still make it more convenient for modern day homeowners.
For all of your historic renovation contractor service needs in New Orleans, give our experts a call.
Recent Articles
Top Do's & Don'ts For Historic Home Renovations
There are plenty of great options available to you for anyone looking for a historic home renovation project in the New Orleans area. Yet the key to success with a renovation project like this is finding a reliable remodeling contractor to work with. […]
Make the Most of Your New Construction With These Expert Tips
Before hiring a New Orleans new construction company, you should already have an idea of the type of results that you want. The only thing standing between your vision of what you want and the reality of it is the professional contractor you hire. […]
If you are looking for an experienced New Orleans historic home remodeling professional, please call = 504-535-5060; ?> or complete our online request form.