One New Creation: Garden District's Premier Remodeling Contractor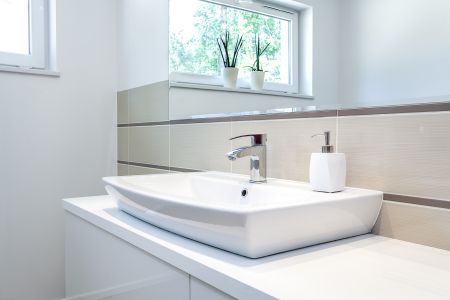 At One New Creation, LLC, we take great pride in the work that we do and that is evident from the results that we are able to deliver every single time. For the finest in Garden District remodeling contractor service, look no further.
We're the team that's here to take your Garden District home from drab to fab and from ordinary to extraordinary. Your current house is one remodeling job away from being your dream home and we are just the team to bridge that gap.
The remodeling contractor you partner with should be eager to meet and exceed your expectations; anything less is a disservice to you. Your total satisfaction is our number one priority.
High-quality Remodeling for Your Garden District Home
You love your home and have pride of ownership, so it only makes sense to want to be sure only the best renovation work goes into it. That's why we are here to provide you with optimal Garden District remodeling contractor services.
We try to offer both quality and quantity, so we can take care of whatever you need to be done, while always delivering the best outcome.
Kitchen Remodeling - Change the way your culinary space looks and functions, with a total overhaul.
Bathroom Remodeling - Stop treating your bathroom as just a utilitarian space when we can make it an enjoyable one.
Whole House Remodel - Love your location but need an update? Our whole house remodeling can help with that.
Flips & Investment Properties - You can make money from local real estate but need to make the right renovation choices in order to turn a profit - we can help with that.
Historic Home Renovation - Don't trust just any contractor with something as sensitive as historic home renovations.
We also offer carpentry, painting, tile, flooring, roofing, and siding! Make it a point to call us for your Garden District remodeling contractor service needs.
Recent Articles
Top Do's & Don'ts For Historic Home Renovations
There are plenty of great options available to you for anyone looking for a historic home renovation project in the New Orleans area. Yet the key to success with a renovation project like this is finding a reliable remodeling contractor to work with. […]
Make the Most of Your New Construction With These Expert Tips
Before hiring a New Orleans new construction company, you should already have an idea of the type of results that you want. The only thing standing between your vision of what you want and the reality of it is the professional contractor you hire. […]
If you are looking for an experienced Garden District remodeling professional, please call 504-535-5060 or complete our online request form.