Your Local Remodeling Contractor in Old Metairie, LA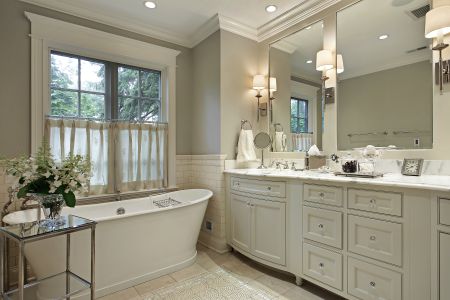 The first step to a successful renovation project is finding the right Old Metairie remodeling contractor to work with. Locals here know that our team at One New Creation is dedicated to going above and beyond to take care of every single customer.
Too many residents of the Old Metairie area are living in homes that have so much potential. Our job is to help you see that and to then help your home actually reach that potential.
We can show you the exciting options that you have and then devise a plan of action. Finally, we'll execute this plan and deliver optimal results for the renovations, leaving you with a home you will love, for years to come.
High-quality Home Improvements for Your Old Metairie House
We look forward to helping you make the most of your Old Metairie home. That's why we offer both quality and quantity; we offer a variety of essential services and deliver them with the best possible workmanship.
Some examples of what we can do for you include:
Bathroom Remodeling - We implement the updates and upgrades you need in order to make the most of your bathroom. This space doesn't have to be strictly utilitarian, it can be a space for you to unwind after a hard day of work.
Room Additions - Why relocate when you can renovate? Too many homeowners move when they need more space. Let us give you the space you need in the home you're already in.
Whole House Remodel - We can help you change your house completely. There is no reason to live with a home that's outdated and in need of upgrades. Let us make the changes that will help you to better enjoy and love the place you call home sweet home.
When it comes time to hire an Old Metairie remodeling contractor, give our pros a call.
Recent Articles
Top Do's & Don'ts For Historic Home Renovations
There are plenty of great options available to you for anyone looking for a historic home renovation project in the New Orleans area. Yet the key to success with a renovation project like this is finding a reliable remodeling contractor to work with. […]
Make the Most of Your New Construction With These Expert Tips
Before hiring a New Orleans new construction company, you should already have an idea of the type of results that you want. The only thing standing between your vision of what you want and the reality of it is the professional contractor you hire. […]
If you are looking for an experienced Old Metairie remodeling professional, please call 504-535-5060 or complete our online request form.