Roofing Services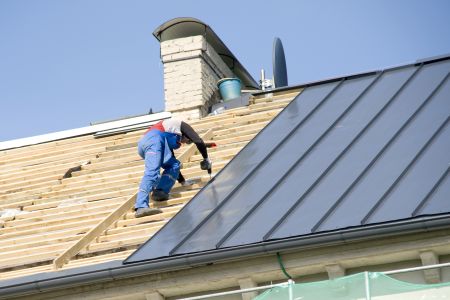 At One New Creation, we want New Orleans homeowners to think of us for every part of the job they need done, including the roofing services. We are full-service when it comes to remodeling contractor services.
We work hard to beautify your home but, more importantly, we want to be a part of helping you protect it. Your roof safeguards your home from the elements in the same way that siding does, just from a different angle.
You can count on us when you're looking for a pro to handle your roofing services. There's no reason to settle for anything less than the best, especially when it comes to something as important as your roof top.
Why You Need Our Expert Roofing Service
There are plenty of companies out there that offer roofing services, so why hire us?
We're able to offer a wide range of services so that you don't have to hire several different industry experts. That saves you time, money, and aggravation.
We use high-quality materials and this helps to ensure the performance and longevity of your roof.
We have expertise with historic home renovation. That means we can still provide you with a dependable modern roofing system that suits the look of your historic home, as easily as a modern one.
Our team takes the time necessary to execute things the right way. We don't believe in cutting corners, especially for a project as vital as your roofing system.
You can also feel good knowing that we pride ourselves on communication throughout the process. You may not understand some of the industry jargon, but you can rest assured that we will keep you informed about the progress, as well as the process.
You should be able to know you have a strong and reliable roof in place. In order to get high-quality roofing services for your New Orleans home, contact our pros.
Recent Articles
Top Do's & Don'ts For Historic Home Renovations
There are plenty of great options available to you for anyone looking for a historic home renovation project in the New Orleans area. Yet the key to success with a renovation project like this is finding a reliable remodeling contractor to work with. […]
Make the Most of Your New Construction With These Expert Tips
Before hiring a New Orleans new construction company, you should already have an idea of the type of results that you want. The only thing standing between your vision of what you want and the reality of it is the professional contractor you hire. […]
If you are looking for an experienced New Orleans roofing professional, please call 504-535-5060 or complete our online request form.