Flip & Investment Properties Services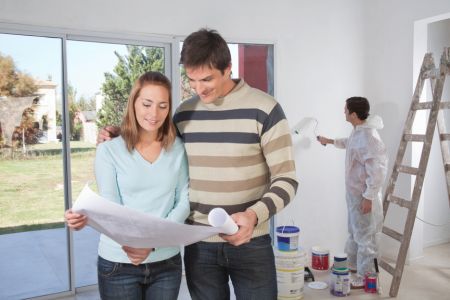 When it comes to flip and investment properties in New Orleans, make sure you choose wisely. From the contractor you partner with to the details that go into the renovation work, it all counts.
It would be easy to simply have a list of what you want to do, as far as renovations, and then hire a house flipping contractor to do them. However, savvy investors know the importance of partnering with the right contractor in order to get helpful advice about which changes to make.
Every dollar spent counts in this type of investment; spend it on the right things and you'll turn a real profit. That's why One New Creation, LLC is the preferred local company for flip and investment properties.
Choosing Wisely for Flip & Investment Properties
Whether your project is a historic home renovation or a standard dwelling, it's all still part of the world of flip and investment properties. The success you have can come down to the renovations you choose and the quality of the workmanship that goes into them:
Remember the importance of a strong first impression, especially the curb appeal. This is what prospective buyers will see first so they should already be wowed. From a fresh coat of paint to adding shutters and planning out the landscaping, lure them in with that first initial viewing.
Believe it or not, kitchens and bathrooms are what sell a home. If these rooms need updates and upgrades, get on it. You simply can't reach your maximum earning potential if you leave these rooms with little to no TLC.
It's easy to get caught up in all the things you'd like to do to the house if you were going to live in it - but you're not. So, keep your personal style out of it. Make it easy for someone to envision themselves living there and that will make it easier to sell.
For the ultimate results from your flip & investment properties contractor New Orleans, make sure you hire our crew to get the job done.
Recent Articles
Top Do's & Don'ts For Historic Home Renovations
There are plenty of great options available to you for anyone looking for a historic home renovation project in the New Orleans area. Yet the key to success with a renovation project like this is finding a reliable remodeling contractor to work with. […]
Make the Most of Your New Construction With These Expert Tips
Before hiring a New Orleans new construction company, you should already have an idea of the type of results that you want. The only thing standing between your vision of what you want and the reality of it is the professional contractor you hire. […]
If you are looking for an experienced New Orleans house-flipping & investment property remodeling professional, please call 504-535-5060 or complete our online request form.